Coronavirus outbreak impacts Ohio colleges
 With the recent outbreak of COVID-19, schools around the country have moved to online learning. Both high school and college educational institutions have been affected by this outbreak, but Ohio colleges and universities have taken a major hit.
   Recently, Urbana University located in Urbana, Ohio, has announced that it will close permanently after this school year. This has left students, athletes and faculties searching for new high education institutions to transfer to.
   According to The Columbus Dispatch, "Ohio State has already enacted a hiring freeze, which is expected to save $4 million to $6 million through June 30, and paused certain salary increases, which could save the university $5 million to $10 million. OSU also has paused a number of capital projects."
   Additionally, Ohio schools including the University of Cincinnati and Akron University are also laying off employees to save money and prepare for the unknown future that looms ahead for higher education.
   Institutions such as Otterbein University are looking at contingency plans for the fall semester with options that include but are not limited to having the first semester for students be online, requiring all students and faculty to wear a mask or having one student per one dorm room. 
   Ohio State is expected to make an announcement on Monday April 27 regarding their plans for the fall semester.
   For more information about how COVID-19 is affecting higher education, visit these links below. 
https://www.dispatch.com/news/20200426/covid-19-pandemic-costing-ohio-colleges-millions
https://www.daytondailynews.com/news/local-education/huge-loss-urbana-university-closure-affect-350-students-111-jobs/OGjPEB2gCqKw6Hqxp1ggUO/
About the Writer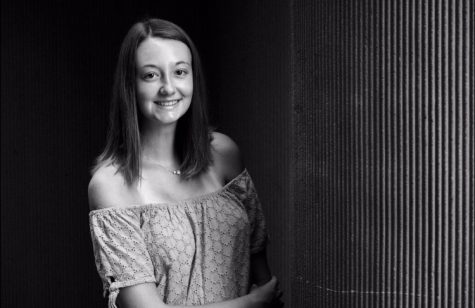 Rachel Murray, Editor-In-Chief
Rachel is a senior at North. She has been in the journalism program for 3 years. Her favorite color is blue.