Can art be separated from the artist?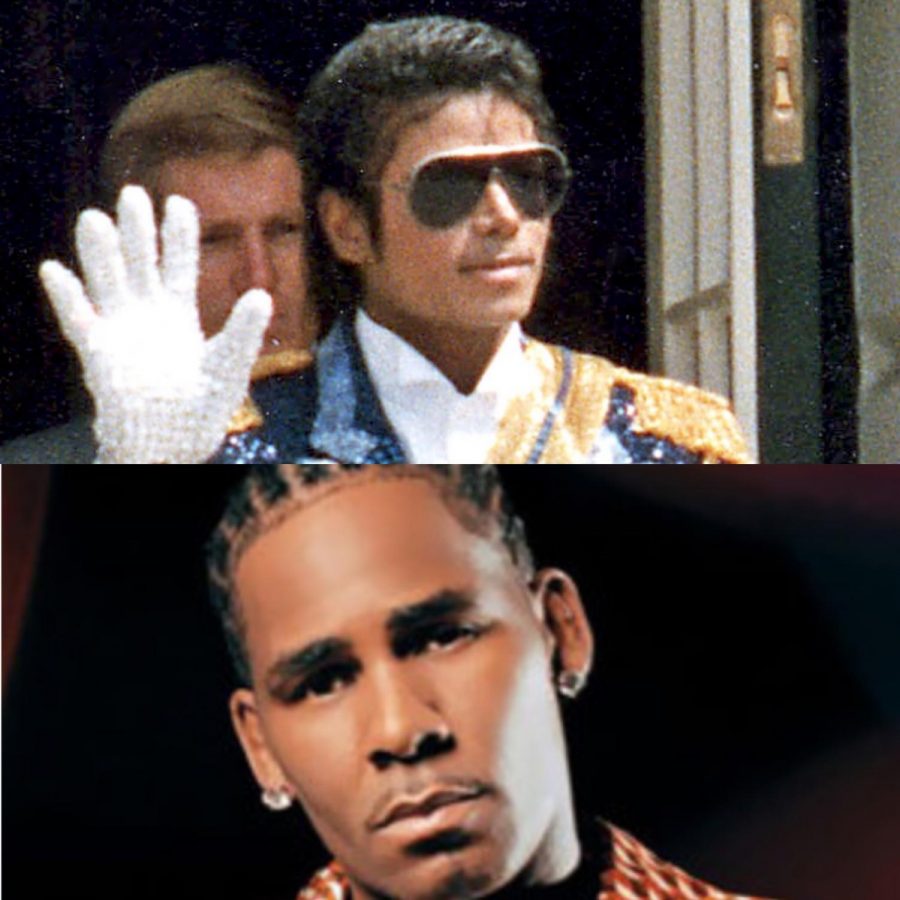 Jamie Stocker
April 9, 2019
BY JAMIE STOCKER
  Recent allegations of sexual assault have come out against musicians like R. Kelly and Michael Jackson, causing many to question whether they can enjoy their music while detesting their actions.
  On Jan. 5, a documentary was released titled Surviving R. Kelly. In this documentary, numerous females came out with accusations against R. Kelly, saying they were molested by him at a young age, with one girl saying she was forced to marry him at the age of 15.
  According to the documentary, he started molesting girls in the early 1990s and still continues.
  Another documentary was released on Jan. 25, titled Leaving Neverland, which includes allegations of pedophilia against Michael Jackson. All of the Jackson allegations were from underaged boys who said the assult occured in the early '90s.
  Neither of these cases have been tried in court. However, R. Kelly has been charged with multiple crimes related to the sexual abuse of children.
      People are finding it easy to believe the actions of R. Kelly are true since there have been rumors about him being a pedophile in the past and women have spoken out against him before. This documentary is just bringing light to the women who had been swept under the rug.
  On the other hand, Michael Jackson has stumped some, since most don't think he could have done such terrible things, as this documentary was the first the general public heard of these details.
  These artists have both been called legendary within the music industry and have strong fan bases. Michael Jackson has been called "The King of Pop" and R. Kelly was said to have changed the R&B/hip hop industry.
  A hot debate has sparked since these allegations occured: can music lovers still listen to their music without supporting the artist's actions?
   Senior Lexi Bristol shared her opinion on whether she would listen to music by R. Kelly anymore.
  "I would not listen to someone's music if they were a sexual abuser. Absolutely not. It happens a lot in the pop/punk scene, and I immediately delete all their music from my library," Bristol said.
  For some, it's not such a clear answer, as they are conflicted between whether or not they should listen.
  Junior Austin Yanichko believes that you can still listen to their music despite the actions they made in their personal lives.
  "I would still listen to their music because, with someone as influential as Michael Jackson, I don't think listening to their music means you condone their behavior in the past," Yanichko said.
  Popular celebrities have also spoken out about this topic. SNL cast member Pete Davidson was on a popular segment called "Weekend Update," where he commented on this issue.
  "Any time any of us listen to a song or watch a movie made by an accused serial predator, you have to donate a dollar to a charity that helps sexual assault survivors," Davidson said on the show.
  Davidson also went on to say, if you listen to their music, you should admit to yourself that they were bad people who committed awful actions.
  Fans don't want to believe Michael Jackson's accusers because he made a large impact on the music industry and in their lives. The same can be said about R. Kelly.
  Sexual assault is not something to be joked about and should be taken seriously. If you or anyone you know is struggling with sexual abuse, call 1-800-656-4673  to receive help.