Review: Maleficent: Mistress of Evil (2019)
 Maleficent: Mistress of Evil, directed by Joachim Ronning, exemplifies an action-packed thrilling adventure for all ages. The interesting concept of how Maleficent has to deal with her human daughter, Aurora, makes this film full of surprises and keeps the audience at the edge of their seats at all times. The emotional, tear-jerking moments in this film catches the attention of the audience at the right moments to keep you interested at all times. This movie has the right amount of comical, emotional, and serious moments that keep the audience alert throughout the whole film. The story behind this movie is easy to follow and has an interesting way of allowing the audience to step outside of one's comfort zone. The audience gets the chance to challenge themselves on how easily they can follow the complex family that ties Maleficent and her daughter together. This film is great to watch when looking for a family-friendly movie that still is full of surprising scenes that'll keep you interested the entire time.
About the Writer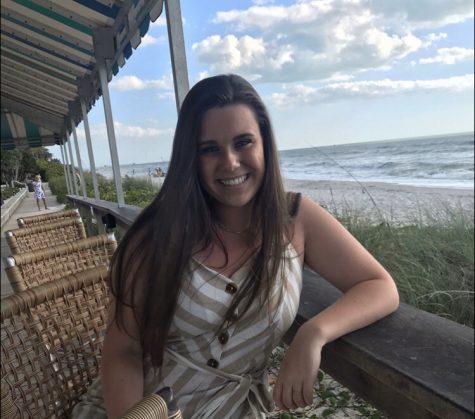 Brooke Hoover, Reporter
Brooke Hoover is a junior at North. She has been in the journalism program for 2 years. Her favorite food is chicken nuggets.