3 easy ways to help community in midst of COVID-19
The outbreak of COVID-19 has undoubtedly had a harsh impact on many in the community, and with most stuck home, confined to watching events unfold without any control, it is easy to feel useless and helpless in the ongoing situation. However, there are simple things that each individual can do to help ease the impact of this outbreak and to help those in need. Here are some suggestions.
 1.Encourage and promote social distancing
With all of the available downtime, it is natural to want to hang with friends or to take a fun vacation, however the piece of advice from all experts on the virus has been to limit social contact. So share this information with friends and peers. Practice social distancing. By doing this you decrease the possibility of getting or transmitting the virus to people nearby. It is an easy way to promote not only personal health, but also the health of the entire community.
2. Share knowledge of food services
With schools closed, many in the community are left without adequate food each day. There are many local services offering free meals to those in need. If you know or see of any of these services, share that information on social media and amongst peers. The information could be extremely helpful to someone looking for a meal.
 3. Be positive
Positivity is contagious. In the midst of uncertainty and fear, it is easy to let the negative emotions take over. However, it is important for the community to remain positive and hopeful. Remaining positive as an individual and sharing that positivity with others can help the entire community remain hopeful in these scary times.
About the Writer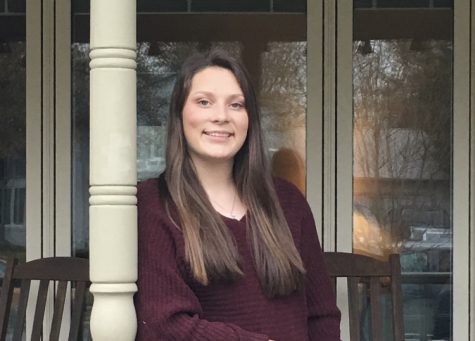 Marin Kalista, Editor-In-Chief
Marin is a senior at North and has been apart of the journalism program for 3 years. Her favorite movie is A Walk to Remeber.