Wired vs. Wireless the Next Chapter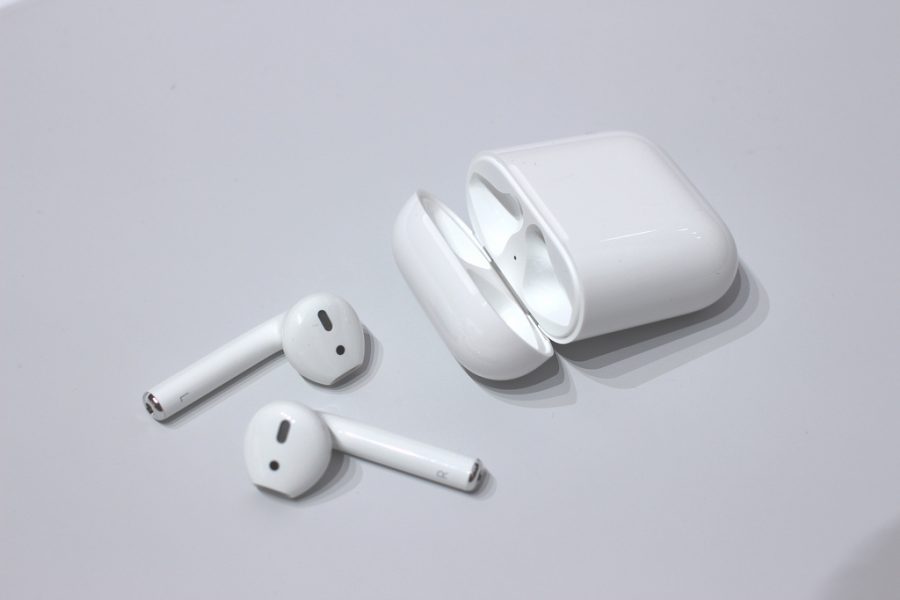 Grace Heighway
April 8, 2019
BY GRACE HEIGHWAY
  With the release of Apple Airpods back in 2016, people jumped on the idea of wireless headphones, going as far as creating memes on Twitter revolving around Airpod users. This year, Apple plans to release Airpods 2, and one can only wonder what can come of their release.
  Airpods are wireless Apple headphones that connect automatically to any Apple product when put in one's ear. Airpods also allow one to talk to Siri without having to use an actual device. With buying Airpods comes a rechargeable case that holds 24-hours of battery life and keeps Airpods secure by holding them in place.
  Marissa Hageman who works at the Polaris Mall Apple store as a sales associate says "We sell an average between 30-50 Airpods per day, I personally have never seen an Apple product sell as much as Airpods."
  Junior Eli De Temple won Airpods in a fundraising contest.
  "I like Airpods because they work well, have many options and don't tangle," De Temple said.
  Similarly senior Bentley Corson bought Airpods in December.  "They're good for working out, if you're not doing cardio and stuff, and they don't get in the way," he said.
  Apple Airpods have several benefits that allow people to use them in ways that headphones with wires could not allow.
  "I think people like them so much because they are more convenient than wired headphones and they allow you to do so much more when it comes to talking on the phone, listening to music, asking Siri for something, and easily connecting to multiple devices by just flipping the lid on the charging case," Hageman said.
  Junior Paige Miller says her airpods are convenient because "they hold a long charge, the wires don't get tangled, and they are easy to workout with," Miller said.
  However, there are a few disadvantages to owning Airpods.
  "They have to be charged, unlike other headphones. They are expensive and easy to lose," Miller said.
  With all the hype about Airpods came with it a twitter meme that claim people who own Airpods are rich and those who own regular headphones with wires users are poor or broke.
   "It has become a meme of that rich people buy them, and I think it's kinda funny, but no ones really serious about it," Corson said.
  Having Airpods now a days is seen as a social status symbol.
  "I think all the hype around Airpods is dumb, and people are almost shaming people for not having them, but in reality, this happens with all Apple products, so it's not a surprise," De Temple said.  
  In late 2019, Apple plans to release Airpods 2, a black version with more updated features. These include fitness tracking, waterproofing and wireless charging.
  It is predicated that many people will take advantage of the second generation Airpods.
  "Airpods 2 sound sleek because they are black and have many more benefits," Miller said.