Post-high school options offer varied opportunities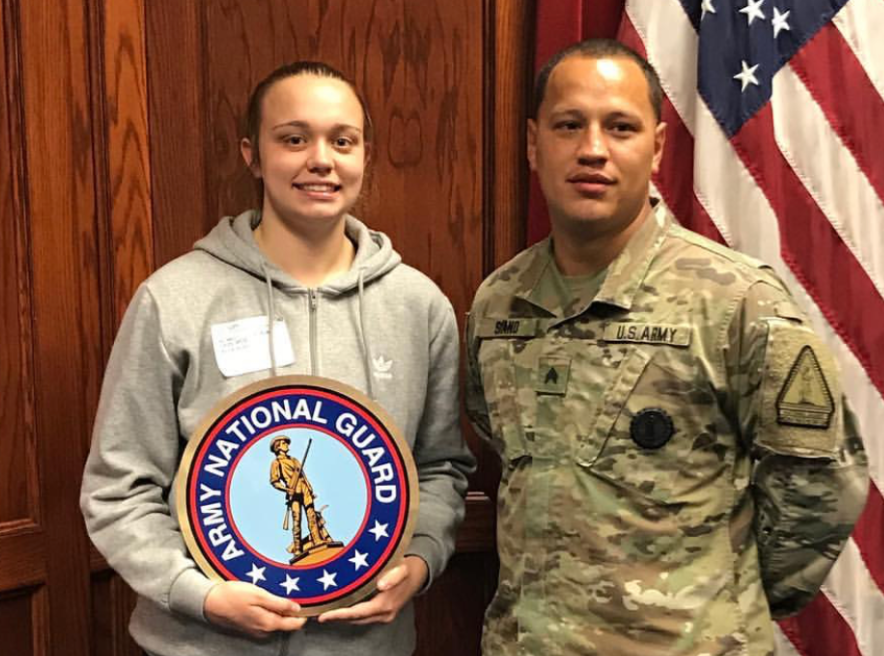 Jaiden Stokes
February 28, 2020
 

As the school year comes to an end, many seniors are working to figure out what their next steps are going to be. Some will go to college. some will join the workforce. Some will seek vocational paths in the trades. But others will seek time in the military. 

   From recruiters to family members to fellow classmates, there are many ways students discover branches of the U.S. military as viable options post-high school.

   Senior Eli Williams is one of these. He decided to go into the military in middle school, after 2016 North graduate and senior at the Naval Academy, Andrew Malik, spoke to him about the options.

   "My situation is a little different because I'm going into the Air Force Academy instead of straight into the military," Williams said. 

   Williams' service is slightly different than direct enlistment into the military. He will pursue a degree in aerospace and/or mechanical engineering at the Air Force Academy in Colorado. After graduation, he will then serve another six years in the Air Force.

   "The Air Force Academy opens a lot of doors for me post-high school, especially in the STEM field," Williams said.

   Williams said he has prepared for the military by building his resume through AP classes, volunteer work, athletics and more. However, there are many options for the military, according to Williams.

   "You could join ROTC or the reserves. [You could] pursue a college degree at the academy or another military school and more," Williams said.

   Senior Mollie Daubenmire can speak to the benefits of joining the military as she prepares to pursue a career in the United States Army.

   "[Joining the military] was one of the best decisions I've ever made," Daubenmire said.

   Daubenmire's preparation differed from that of Williams' in many ways.

   "I already went to basic training … My next step is leaving for my advanced individual training on June 4," Daubenmire said.

   Most students and high school graduates planning to join the military say their decisions are based on the long-term benefits, according to Daubenmire.

   "There are countless benefits. College tuition is a big one… [along with] retirement, job training,… paychecks every month and more," Daubenmire said.

   Marine Corps recruiter Dustin Shue said "[The military can give you] set career paths, guaranteed pay, educational benefits, independence and stability," Shue said.

   However, there are still some drawbacks according to both Williams and Daubenmire. In their eyes, the benefits outweigh the negatives.

   "Drawbacks might be not being able to do whatever I want, like most kids my age. There's [also] more at stake being in the military. I have to think about that a lot of the time,"  Daubenmire said.

   As a female in the military, Daubenmire said she has little to no worries or hesitations.

   "There are many other young females in the Army with me, some of them are my closest friends now," Daubenmire said.

   According to data from military.com, females make up roughly 20 percent of the Air Force, 19 percent of the Navy, 15 percent of the Army and just under nine percent of the Marine Corps.

   If students have interest, there are many ways to get involved.

   "Speak to a recruiter and see what your best options are and decide what is best for your future," Shue said.

As Daubenmire and Williams prepare for their next steps after high school, they said they are excited for the next journey and look forward to what the military will bring.