Students react to Capitol riots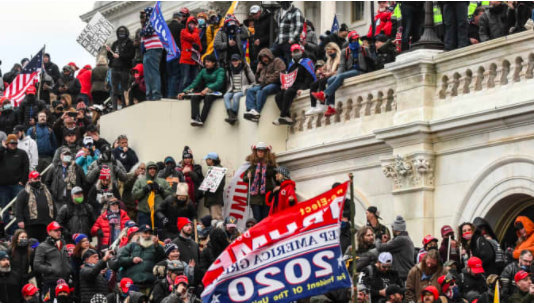 On January 6, 2021, rioters, upset with the results of the presidential election, stormed the Capitol Building as the electoral votes that would determine Joe Biden the official winner were being counted inside. 
   Along with property damage, there were five deaths and multiple injuries. In light of these recent events at the Capitol Building in Washington, D.C., many students at Westerville North have some strong opinions that have not been shared to the same degree as others in the media such as politicians or political analysts. 
     Ansley Endres, a junior at Westerville North recalls the moment she first heard about the riots.
 "My initial reaction was definitely one of shock because I was so surprised that the rioters were able to breach the capital security," Endres said.
   Asiya Booth is a junior at Westerville North. She too found the events shocking.
   "I understand that having a candidate that you supported losing any race could be upsetting, but I feel that if you lose you just have to take it how it is, no matter how painful. Overall, the Capitol riots were basically undermining everything that our democracy stands for," Booth said.
   Many Americans believe that former President, Donald Trump incited this event, leading Congress to impeach him for a historical second time. 
   Abbie Less is a junior at Westerville North and shares her opinion on the former president's involvement.
   "I think the event was encouraged by Trump with the multiple tweets he posted," Less said.
   Booth agreed with Less, explaining how she believes the riots gained momentum. 
   "He has been spreading lies that this past election was rigged and has hinted many months leading up to the election that if he did not win, he would not accept the results. The final straw was really when he made that speech to his supporters right before the riots occurred. If you pay close attention to the word choices that he uses, he makes his intentions very clear," Booth said.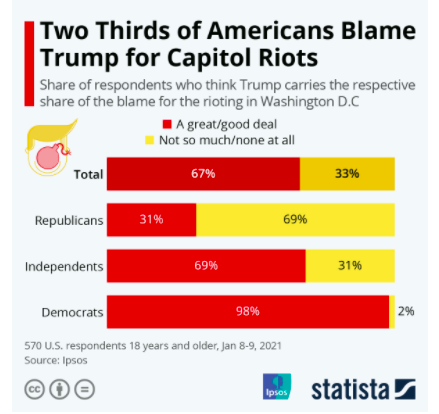 Many photos and videos from inside the riots have since gone viral on social media and led to multiple arrests. 
   "The photos and videos angered me because it was awful seeing what these rioters were able to do at the Capitol with no one stopping them. I was especially angry that these armed, violent rioters were treated 10 times better than the peaceful BLM protesters," Endres said.
   Booth explains her opinion on how the riots impacted American values and showed double standards.
   "The pictures from the riots showed disrespect to our country and our democracy. "The fact that the Trump supporters were even able to get into the Capitol Building says it all. Where were the rubber bullets by the police? Why was the National Guard not called in to barricade the entrance of the building?" Booth said.
   There is no doubt that those involved will face consequences, but their fates are not entirely certain.
   "Trump deserved to be impeached, but more needs to be done. As for the rioters, I think they deserve a substantial amount of jail time," Endres said.
   "All of the rioters and the Trump administration should be held more responsible for what happened," Less agreed.
   The riots at the U.S. Capitol have already caused changes, and it will likely have great significance in the future as well.
   "Many Republicans saw this as the last straw with Trump and no longer publicly support him. I am glad people are finally seeing him for the true, evil person that he is," Endres said.
   "I think that the impact of the riots opened many Americans' eyes to how powerful words truly are, and also the dangers of blindly following someone. This all happened because of election results but resulted in something far bigger that we will remember for many years," Booth said.
About the Writer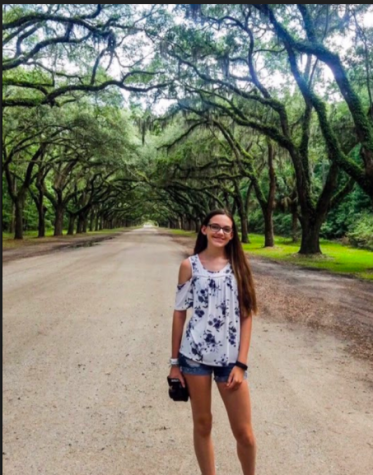 Erin Mayle, Reporter
Grade: 11th

Favorite color: Lilac

Extracurriculars: Cross Country, Track, and Orchestra.

If you could meet any celebrity, who would you choose?
I...