Cleveland Indians and Washington Redskins change name after nearly 90 Years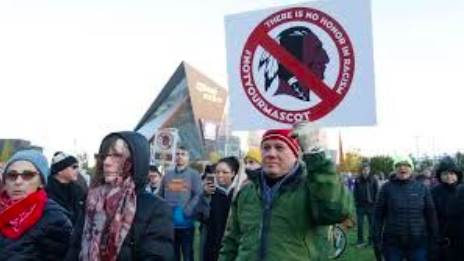 Since 1933 and 1971, the Cleveland Indians and the Washington Redskins have had many complaints that their names are offensive or insensitive towards Native Americans. Among recent controversies this summer, the teams have made the decision to search for new names. 
The baseball and football teams were questioned this summer when a group of investors wrote letters to major companies, encouraging them to put pressure on the teams to change their names once and for all.
These actions, along with the racial movements that took place this summer, pushed the major sports teams to make the switch.

Among fans, the name changes were somewhat expected. 
Warrior Alumni, Baseball player and passionate Indians fan, Nolan Todys, was both surprised and unfaced.
"The Redskins name change doesn't come as a shock to me. It's easily the most racist team name in American sports, and once it was brought to the news, it was a no brainer to change the name," said Todys.
"The Indians name does come as a shock to me. However, I recently learned that every opening day, a group of Native Americans would protest outside the stadium with signs that said, 'I'm not a mascot'. It's a classic logo, rich to the history of the franchise, but I see why it's offensive," Todys said.
Junior at North and Baseball Player, Connor Warthman, expected the name change.
"The name was controversial and I did see it coming," says Warthman.
Unanimously among both fans of the teams and not, the change was necessary.
Junior and North, Ansley Endres, is firm in the belief that this change is a must.
"Yes, it was necessary. The name was outdated and not respectful to many groups of people," says Endres.
  "The name was controversial; it was great to see that people rose and use their voices to create change for the team name. The name change was necessary as it was offensive and discriminatory," Warthman said.
Despite a fairly unanimous agreement that this change was necessary for the MLB, nobody is really certain on how the loyal fans of these teams will react.
"I feel the name change could go both ways with affecting the fanbase. The people who thought the name shouldn't be changed remain upset; those who thought otherwise remain content," Warthman said.
"I don't know if the name change will affect the fans. It's going to be a weird adjustment, but the fans will get over it and move on," Today's said.
While there is still uncertainty regarding the specifics, it seems that, overall, both sports fans and non sports fans alike remain unaffected and are in full support of this decision.