As spring season approaches, so does uncertainty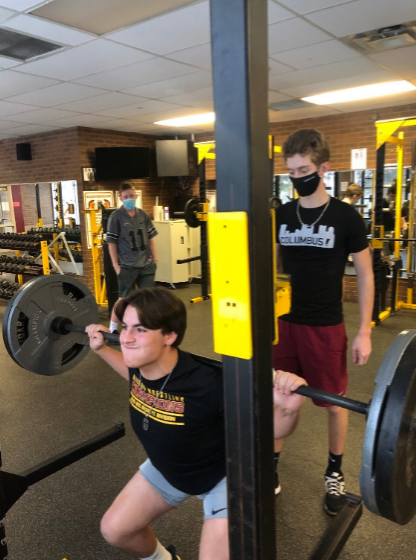 The 2021 winter season is coming to an end, as the spring athletes prepare for what could be the strangest season yet. With the cancellation of last year's spring sports due to COVID-19, both players, and coaches are thrilled to return to the game.  
   Unlike previous years, due to COVID-19, spring sports have been unable to hold conditioning practices or workout sessions after school. However after weeks of waiting, Spring sports were finally approved to start pre-season workouts and training. Up until now, players have had to work-out and train on their own. 
   Senior volleyball player, Nathan Sharpes is one of the many spring athletes who are eager to start back up. 
   "I just know the guys and I are ready to get back to playing," Sharpes said. 
   Sharpes plans to cherish his moments on the court and with his teammates, knowing that the future for his season is unpredictable. 
   "This is my last round, so I plan to make it count," Sharpes said. 
   Last year, Sharpes, like several others, experienced his senior teammates lose their last year as a Warrior athlete. 
   "I saw how much it affected the seniors last year," Sharpes said. 
   "I am optimistic about this year," Sharpes added on. 
 Players aren't the only ones who had a season taken from them last year, as coaches suffered an unfortunate loss of the game as well.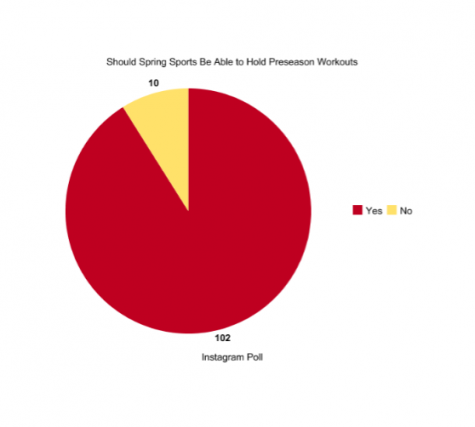 Head baseball coach, Sean Ring, was struck with devastation when the season was canceled completely last year. Ring demonstrates mixed emotions about the 2021 season. 
   "It's simple – nothing is guaranteed," Ring said. 
   Before pre-season workouts were allowed, Ring held weekly meetings to discuss leadership, teamwork, and success. Being able to return to after-school conditioning has been great news for Ring and his players. 
   "We are ready to get back to improving our bodies, minds, and skills" Ring said. 
   Along with Sharpes and Ring, Athletic Director, Wes Elifrtiz, expresses his excitement for these athletes. Elifritz recognizes how important sports means to players and coaches during these times. 
   "The pandemic has worn on all of us mentally, and athletics provides a phenomenal outlet for our athletes and coaches" Elifritz said. 
   With a year of ups and downs, Elfritz has remained positive through the school year. 
   "Once the season starts for our teams in late February (or early March for boys tennis/boys volleyball) these athletes will get the full season they deserve" Elifrtiz said. 
   For these Warrior athletes and coaches there is light as the end of the tunnel.