Meet the team night kicks off season
   This August, athletes and parents attended North's first ever Meet the Team Night. The event had games, food trucks and the long-awaited reveal of the school's new victory bell.

   The athletic director, Wes Elefritz, came up with the idea after a similar gathering was held last year. 

   Since the fall season has nearly 400 athletes, Elifritz wanted a way to give them a chance to announce their upcoming games and celebrate their teams. 

    "We have Football Friday Night as our center focus a lot of times in the fall, but we also have so many great things going on in the fall, like with the growth of girls tennis at North, boys and girls golf and all the great things happening in our soccer programs. Our numbers continue to grow every year in cross country. 

   "Just being able to celebrate the fact that great things are happening, allow every student a chance to run on that field with their teammates and celebrate being together," Elefritz said. 

   At the event, the new victory bell was unveiled in the stadium, which teams can ring when they win a game. It was constructed with the help of North parents Barry Woods and Tim Hoover, along with former principal Jim McCann, who was the first to ring it. 

   Elifritz came up with the idea after seeing victory bells at other high schools.

   "[It's] been a goal of mine since I got here in 2016, and it was just a matter of finding the right time and situation to be able to do it. I was blessed to have [them] go out and donate their time. It took them about three weeks to be able to complete that… It's something that our student athletes should be able to enjoy for years," Elifritz said. 

   Sophomore Emily Widman was one of the event's attendees for the girls cross country team. She said she enjoyed the new event. 

   "I think it had a positive impact on North's athletic culture. I think it shows we have school spirit, and we care about all our fall athletes," Widman said. 

   Coaches were at the event as well, announcing their upcoming games and meets to fellow athletes and parents. Among them was Karlee Michel, assistant coach for the girls cross country team.

   "I thought it was a better turnout than I had imagined for a new event, which was nice for the students because so many of our sports don't get 100% of the recognition they deserve from the community.

   "I think going into it, we weren't really sure what it was going to be like, especially as a team, but I know walking across the field with the team felt very powerful for a moment, and I think it was a nice start to the season for the girls," Michel said. 

   One of the goals of Meet the Team Night was to introduce people to the various upcoming competitions and games. 

   While many parents of athletes came to the event, few adults from the community, besides parents, attended. Michel hopes to improve that in the upcoming years.  

   "I feel like a lot of the parents who were there were probably parents of other athletes and not just random people in the community, so I feel like we could do better as far as that aspect goes.

   "I know it's hard to get people to the stadium for an event that is so specific, but I'm not sure if the whole community saw the teams or more of the Westerville North community," Michel said. 

   The event was one of many traditions that the athletic department has created over the years, and Elifritz said it's one they plan to continue. 

  More improvements to Meet the Team are in the works. Elifritz wants to continue to have a culminating event to attract people such as the victory bell. 

   "We've got some ideas. [The] good thing is we have about 11 months to figure out what that's going to be.

   "[We want] to bring in something like the victory bell, anything we could do to continue to grow our culture in a positive way, and show our kids taking pride in wearing the cardinal and gold and being with their teammates should supersede anything else they can do," Elifritz said. 

For other sports stories, check out the print issue of The Odyssey!
About the Writer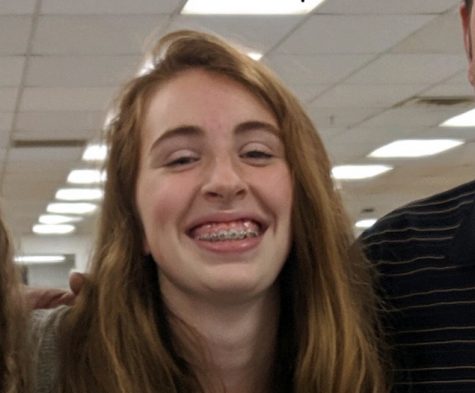 Addie Schmitt,
Addie is a junior at North. She has been in the journalism program for 2 years.