Healthcare workers put center stage in light of pandemic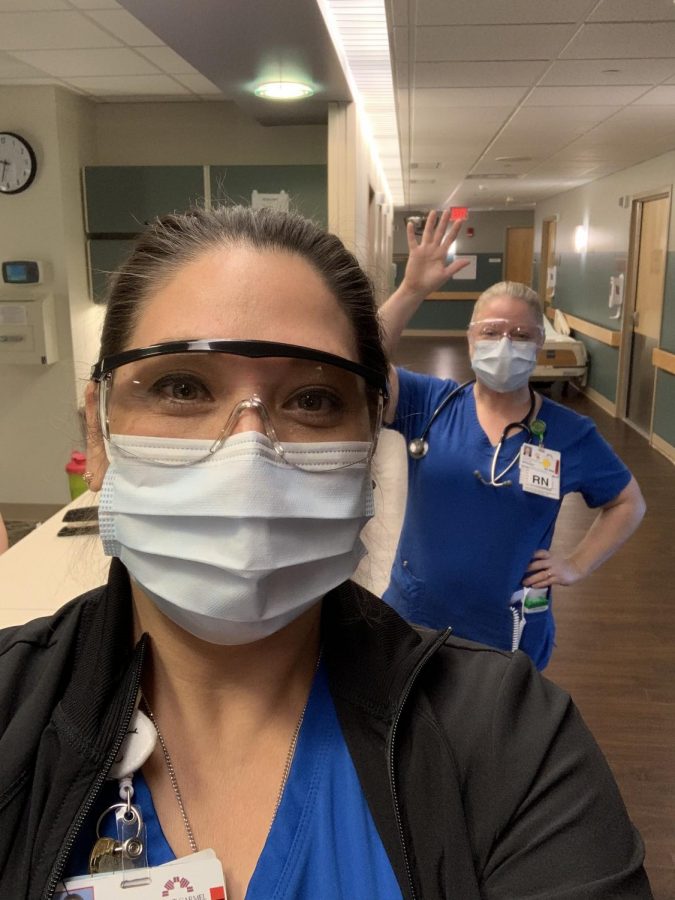 Since the coronavirus pandemic began, the amount of attention and appreciation for healthcare workers has increased significantly and continues through messages and online posts. 
   Precautions have been put into place in an attempt to protect workers and patients from contracting COVID-19. To name a few, healthcare workers must have their temperatures taken when they arrive, masks and eye protection is worn, and patient visitation is extremely limited.      
   Angelique Smith has worked as a registered nurse at Mount Carmel St. Ann's Hospital in the Maternity unit for 12 years. She provides an inside look on how hospitals are reacting. 
   "When there's a big surge of patients, they are being discharged faster than normal," Angelique Smith said. 
   To explain this, she shares that a mother who has a regular delivery normally stays two days, but now they are choosing to stay for the minimum amount of 24 hours. A mother who had a C-section is normally discharged after three to four days, but now are requesting to go home on the second day of recovery.    
   Todd Smith has been a registered nurse at the Ohio State Wexner Medical Center for 14 years in the Ross Heart Hospital Unit. He explains that one of the larger challenges of fighting COVID-19 is increased need for hospital supplies. 
"Normally 10 to 15 percent of patients are on ventilators [life support], having every patient on a ventilator would be something we've never seen before," Todd Smith said. 
   Not only would physical materials be stretched thin, but staff would be also. Not all nurses have the same qualifications and not all have experience with ventilators.
   "Right now they're preparing for the surge by planning a 'redeployment' of staff, which means they may reassign workers based on their training levels," Angelique Smith said. 
   Healthcare workers are being compared to superheros and are thanked profusely online, through social media platforms, and even in person. 
   On April 4th, a church group stood outside of Mount Carmel St. Ann's Hospital with signs of encouragement for doctors, nurses, and all others working. 
   Additionally, people at home can also help say thank you by practicing social distancing and washing their hands to slow the spread of coronavirus. 
About the Writer
Audrey Smith, Sports Editor
Audrey Smith is a senior at North. She has been in the journalism program for 3 years. Her favorite movie is A Quiet Place.