WNHS's Senior One Acts show is an escape from a hectic school year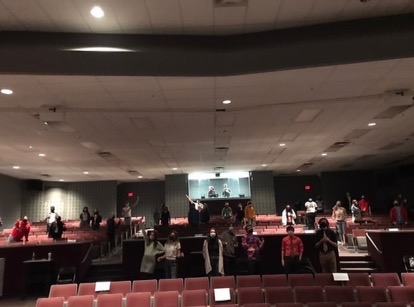 The Theatre department is buzzing with excitement as the annual Senior One Acts are approaching.
   The popular Senior One Acts are one act long shows that are directed by the seniors of the Westerville North theatre department that raise money for scholarships for the seniors. The upcoming shows have their big opening night on Thursday, Nov 19 and are holding their shows until Sunday, Nov 22. More information is on the Westerville North website.
   The production is very welcoming to newcomers of the WNHS Theatre Department. To many, the shows are less high stake and allow for a more playful spin on their usual productions, which introduces many different groups of students on stage. 
   Seniors are given full creative direction with little to no help from theatre directors.
   Caitlin Kohut, Junior at Westerville North and member of the Theatre Department for nearly two years, enjoys One Acts' more relaxed environment. 
   "One act has a much more relaxed environment than any other show at WNHS. They're really just for fun, and everyone involved always just has a really good time," said Kohut.
   She believes that One acts is a great opportunity for new students to join the department. "Senior directed One Acts are a great way for new people to get involved in theatre at North. They are way more laid back, so there's really no pressure for people that are new. Also, the shows that we do during One acts are always comedy and very funny, so new talent is always very much welcome," Kohut said.
   Senior, Sawyer Swick, who is a loyal member of WNHS's Department and director of his very own show, also thinks that the annual scholarship show is much more mellow, but students are diligently working nonetheless. 
   "One Acts are certainly the lowest stakes of the year's performances, but that doesn't mean that they aren't high maintenance. They require a lot of dedication and hard work, but they are a lot less intimidating than a full show," Swick said.
    COVID-19 had transformed every aspect of life at WNHS; the Senior One Acts being no exception. 
   For those directing a show, they've felt the burden of the pandemic in more ways than one, according to Swick. 
   "Just like every year, everyone is allowed to audition, however, unlike last year, we only allowed eight total cast members maximum for each play. Unfortunately, that means we had to turn away more people than last year… along with keeping the cast and crew healthy" Swick said.
   New thespian of WNHS, Caroline Tenney, also thinks that COVID has made a major impact into the experience of the show, but she doesn't let it ruin her experience with her cast and crew. 
   "Covid has definitely affected stage performance and how [the show] will be performed. It has still been a great experience nonetheless," Tenney said.
   Tenney's first One Acts experience has given her quite a good impression on the theatre department. 
   "This is my first One Acts show; the directors and directions have been great," Tenney exclaims. 
   Tenny continues talking highly of her experience in the department. 
    "One acts is a great way to get involved; it introduces you to a smaller group of people that is not as intimidating," Tenney said.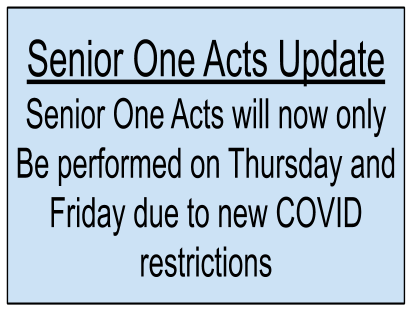 About the Writer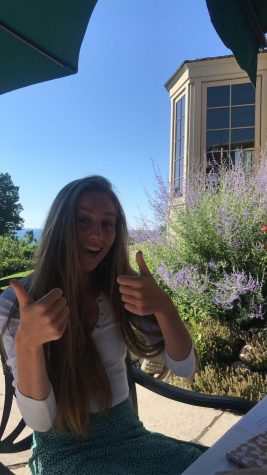 Emily Widman, Reporter
Grade: 11th

Favorite color: Pink or green

Extracurriculars: Cross country, track, and the Odyssey!

Favorite sport to watch on TV?
NCAA indoor...