Westerville North girls will wrestle in their own state tournament this year
Westerville North High School (WNHS) will have its first all-girls wrestling team this season. This year, they have 11 girls on the team, the most they have ever had. The increased participation in the girls wrestling at WNHS this season opens more opportunities in tournaments.
   In previous years, the girls on the WNHS wrestling team have only had the opportunity to compete in all-girls tournaments hosted by The Coach's Association. However, this year, the Ohio High School Athletic Association (OHSAA) sanctioned an all-girls tournament at The Schottenstein Center. This new addition allows for a girl to win a state championship for the first time.
   Tyler Brooks, an officiator and sports administrator at the OHSAA, talks about the decision to sanction the tournament for the upcoming season.
   "Now that we [the OHSAA] have sanctioned it, it gives legitimacy to the efforts the girls are putting forward. They still have to train year round, they still have to do weight management, they still have to participate in a really difficult sport," Brooks said.
   The OHSAA sanctioned the girls wrestling tournament with the hopes of allowing them to have the most opportunities within the sport as possible. The number of girls participating across high schools statewide has increased exponentially in recent years. There are now enough girls to compete against each other that they no longer need to piggyback on the boys' tournament.
   Melania Szawranskyj (12) is hopeful about the upcoming season. She has competed the past three years on a unisex wrestling team at WNHS.
   "It means a lot this year [to have a girls team]… we can do it individually and as a team, but last year, when it was just me, it was hard to win," Szawranskyj said.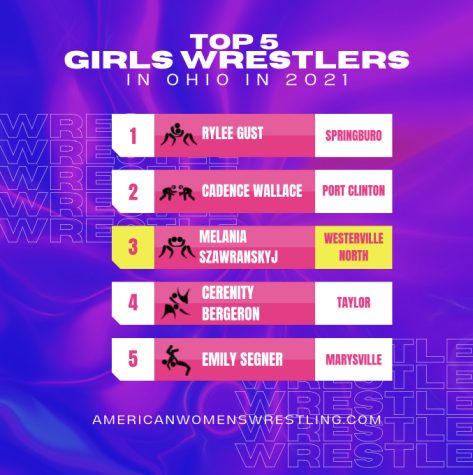 Another student at WNHS, Ava Heckman (10), speaks on what having an individual team means for girls as a whole. 
   "Now we are sanctioned and we have girls states… the feminist part of me is very proud that I'm actually a part of that," Heckman said.
   Having a sanctioned girls' tournament is a milestone for both students and administrations alike. The new season starts on Dec. 1, 2022 and the three day state tournament will be held on March 10-12, 2023.
   "I'm really excited seeing a growth of 700 student athletes that didn't exist a couple years ago in this sport of girls wrestling, that is just awesome to be a part of," Brooks said.