Concussion protocol in 2022: What is it?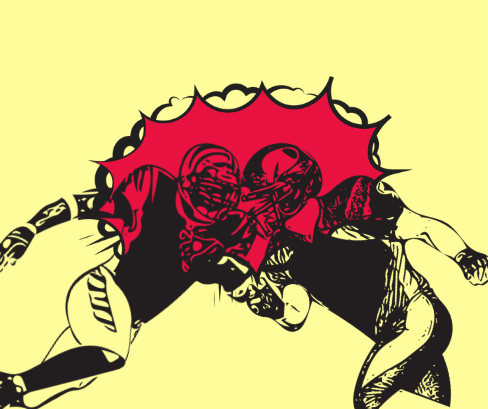 According to HCA Florida Healthcare, 1.1 – 1.9 million children get concussions every year. The majority of them go undiagnosed, leaving those children susceptible to greater injury, and in some cases, even death. So, what exactly is a concussion? 
   Lauryn Kish, an athletic trainer at Westerville North High School, has seen many concussions in her time as an athletic trainer. 
"[A concussion is] when the brain has sustained enough impact to cause swelling and/or other signs and symptoms," Kish said.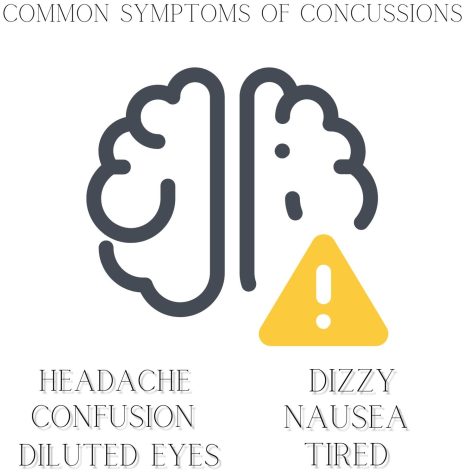 Concussions fall under the category of Traumatic Brain Injury (TBI). There are numerous steps to prevent these TBI's, such as better technology for preventing concussions, and more research about how to treat them when someone is diagnosed with a concussion. Emerging from the research came the concussion protocol used across all levels of athletics. ImPACT Applications defines concussion protocol as "an organization's set of policies, tools, and assessments for caring for a concussion."
   Lily Gates, a senior volleyball player, was diagnosed with a concussion during her volleyball season. 
   "I [was] diving for a ball and [collided] with a teammate. Her shoulder hit the back of my head" Gates said.
   Gates then sat out for a few weeks. She was told to spend the majority of her day resting, eating, and performing everyday, simple activities. 
   Gates is one of many high school athletes who get concussions every year. Recognizing that these students have concussion is very important, as it prevents them from further injury. Kish uses the process named Standardized Concussion Assessment Test (SCAT)  "[SCAT tests] memory, physical symptoms, recall, balance, neurological screening," Kish said. 
   During concussion protocol, athletes have to go through a daily symptom check, where they scale certain symptoms, like headaches and nausea, on a scale of 0-6, 0 being they aren't feeling it, to 6 being very bad. Once the score for all of the symptoms is 0, they begin a 5 step protocol to return to play. Step one is 15 minutes of cardio. Step two is 25 minutes of cardio. Step three is testing a more strenuous day, with 30 minutes of intense cardio and weight training like sprints. Step five is a full contact practice. 
 (Dillon Hittle)
"If at any time during these five steps symptoms return, the cardio stops and you repeat the same step [the next day]," Kish said. 
   The average athlete spends about ten days in concussion protocol, and in these ten days the athlete cannot do anything that makes their symptoms worsen. So no physical activity or strenuous education is allowed while in concussion protocol. 
   When dealing with concussions, it is very important to be diagnosed immediately so an athlete doesn't sustain another concussion, while already concussed. If an athlete were to sustain another concussion while concussed, they would have Second Impact Syndrome. Kish described the details of second impact syndrome. 
"[The] brain would swell and [cause] a lot of dangers" Kish said.  
   Concussions are a very serious brain injury, and they aren't just prominent in high school sports. Concussions are seen in almost every contact sport, from peewee to professional, and no concussion is the same.