North students take on global issues
  Many schools, including North, are taking steps to teach students about the global climate of the world around them through an increasingly popular program known as Global Scholars.
  Global scholars is a program that is offered in schools across much of Central Ohio. It was created to provide high school students with information about issues going on around the world.
  The program is split into three levels, typically beginning in high schooler's sophomore year. From this point on, there are field trips and assignments that are due periodically throughout the school year.
  The projects are meant to encourage students to do research on issues outside of their small bubble of comfort. The field trips are designed to allow students to interact with members of other schools' global scholars programs.
  On field trips, guest speakers are often a common occurrence. Speakers include CEO's of global industries, workers and researchers from the Columbus Zoo, and more.
  In recent years, the incoming classes have steadily been increasing their interest and membership levels in the program. The class of 2020 is now the largest group of global scholars.
  Level one and two students attend one final field trip at the end of the year that differs from those they've attended in the past.
  Instead of visiting Franklin University, a frequent field trip location, students from the three Westerville high schools migrate to North to support their fellow Level three classmates.
  Level three students take a slightly different approach to their final year in the program, however. Rather than completing assignments throughout the year, students are tasked with a large global project of their choosing.
  The topics of the projects are entirely up to each student. Examples of these projects can range anywhere from teaching students at a local school, starting a new program to help at-risk youth, and more.
    Each school has an administrator for the program overall, as well as several informal advisors for each level. One of these informal advisors at North is history teacher John Sands.
  Sands has been involved for 2 years, and claims to love the program and all that students are learning from it.
  "I'd really like to see students think about their place in a global society," Sands said.
Level three students are able to reach out to their advisors and administrators for help, but most of their resources are meant to be outside benefactors and supporters.
  However, some students decided to get a jump on their level three projects, which is exactly what junior Katie Armstrong did.
  Her project is focused a campaign to end violence across the world. She decided to partner with members of UNICEF after hearing a popular music group speak about the campaign.
  "I believe the project allowed me to gain a more global view of the world and become more aware of issues within it," Armstrong said.
  Armstrong claims the program can help benefit not only those in the Westerville community, but also those in other schools, communities, and even the world.
  "The program helped push me outside of my comfort zone and it allowed me to bring my awareness within the school to an issue which I believe is important," Armstrong said.
  Not only do members say it will increase your global awareness, but it will also earn students a cord at graduation and a seal on their diploma.
About the Writer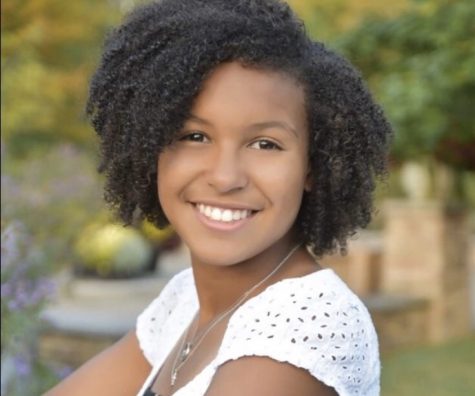 Jaiden Stokes, Sports Editor
Jaiden Stokes is a senior at North. She has been in the journalism program for 3 years. Her favorite movie is Mulan.